Slide
As seasoned mortgage professionals, we offer the highest level of customer service in residential financing. We provide clients with the best possible scenarios, including current market information competitively low interest rates and a wide array of products offered by lenders, to help make their decisions comfortably. Furthermore, we pledge to help borrowers overcome roadblocks that can arise while securing a loan.
By constantly evaluating the market while keeping customers informed, we stand strong as honest and experienced mortgage professionals.
Looking to thrive in a dynamic tech environment? Looking to work less on operations and more in relationships? Want a wider variety of solutions with a boutique shop? We want to hear from you. Simply click the button at the bottom of the page to schedule an interview!
About Nora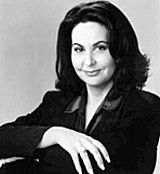 Nora Beraja/CEO
24hr Mortgage

Resume
Nora is a graduate of the prestigious San Diego State University. She is a full Real Estate and Mortgage Broker licensed in California.
16 years ago, she formed a Real Estate and Mortgage company in California based on the principles of great customer service, striving to be swift and efficient.
Both of her parents are originally from Europe, but she was born in California. Nora has also worked the markets here at home and here in the US. She is familiar with the different buying and borrowing styles of other people and can help bridge the gap to homeownership in the US.
Uniquely, she started her career in 2004 representing not only borrowers but buyers and sellers of Residential Real Estate. Her extra experience and knowledge gave her Sellers or Buyers an extra edge and got their offers accepted.
She understood that financing and sale of properties go hand in hand. She says, "it's a Mother and Father, not strangers".
Agents working with Nora Beraja know how Financing and Real Estate transactions work with each together to bring a successful transaction together in a dynamic way. "Real Estate Agents need to show their value and bring more to the table now than ever before…".
Here is the secret sauce: Nora understands Commercial Lending as well. With experience in the most challenging of loans, she came up with a brand new loan product Residential Borrowers called LoanSwing.
Nora saw that one of the obstacles in people wanting to sell their property was that they needed the equity of their home in hand to either fix up their present home to max out the sale price, or they needed their equity in hand to make a better offer on the next home. So this is why Nora came up with a product from her experience in Commercial lending called LoanSwing.
If you have a home to sell and want to buy another loan, the LoanSwing program helps you avoid a contingency offer which in our present market is not competitive to front of the line with cash down. This is a great answer to today's Seller's market.
Learn how working with Nora can make the difference.
Give her a direct text to 818-425-5311. CA only for Residential, and Commercial anywhere.